Landholders: Fiona, Phil and Emily Murdoch (Mallee Conservation)
Property: 'Raakajlim' in the Mallee region of north-west Victoria
Size: 490 hectares
Traditional Owners: Latji Latji
Covenanted in 2009 with Trust for Nature
Raakajlim is a 490-hectare property, managed for conservation since 2001.
Located in the Mallee of north-west Victoria and adjoining Hattah-Kulkyne National Park, Raakajlim is privately-owned by the Murdoch family and entirely protected by a Trust for Nature conservation covenant.
The family's vision for the property is to restore a functioning semi-arid landscape; a diverse habitat and sanctuary for threatened plants and animals.
Key features of Raakajlim
Raakajlim is diverse and showcases most of the vegetation types found in the Mallee region.
There are Mallee woodlands, semi-arid pine woodlands, an ephemeral creek line and riverine (Blackbox) Chenopod woodland high on the floodplain, with River Red Gums closer to the Murray River.
The landscape also features high red sand dunes and native grasslands. These, although now recovering, are a legacy of past clearing and land use.
The property benefits from being surrounded on three sides by Hattah-Kulkyne National Park.
Rare and endangered species
Raakajlim hosts over 60 threatened species, including the largest population in the world of the Arid Bronze Azure Butterfly. This unique butterfly has a complex relationship with Sugar Ants. The caterpillars spend their entire life underground in the ant nest. We think they eat the ant larvae. When the butterfly emerges and flies away it doesn't feed on a host plant; it just mates and the females lay their eggs at the entrance to the ant nest and the cycle starts again!
The property also hosts lots of beautiful but threatened birds, including the Regent Parrot, Pink Cockatoo, Crested Bellbird and Hooded Robin – even White-Bellied Sea-eagles show up occasionally! Threatened reptiles include the Lace Monitor and Bandy Bandy.
But the plants! Oh my!
Nearly 45 threatened plant species (and counting) can be found on Raakajlim, including Silky Glycine, Bush Banana, Bush Bean, Skeleton Fanflower and Swainson Peas.
It is a rich landscape that is now thriving thanks to the Murdoch family.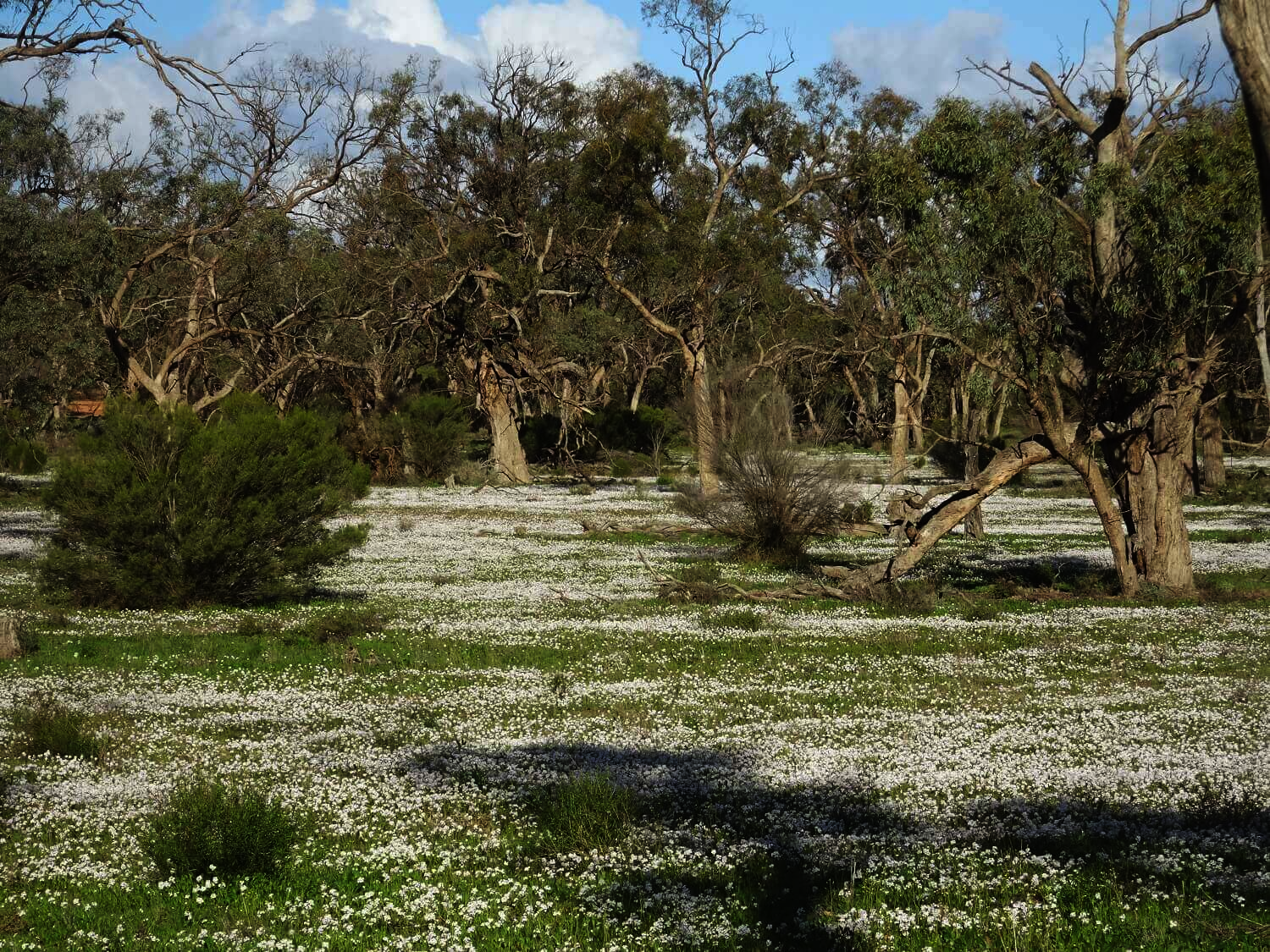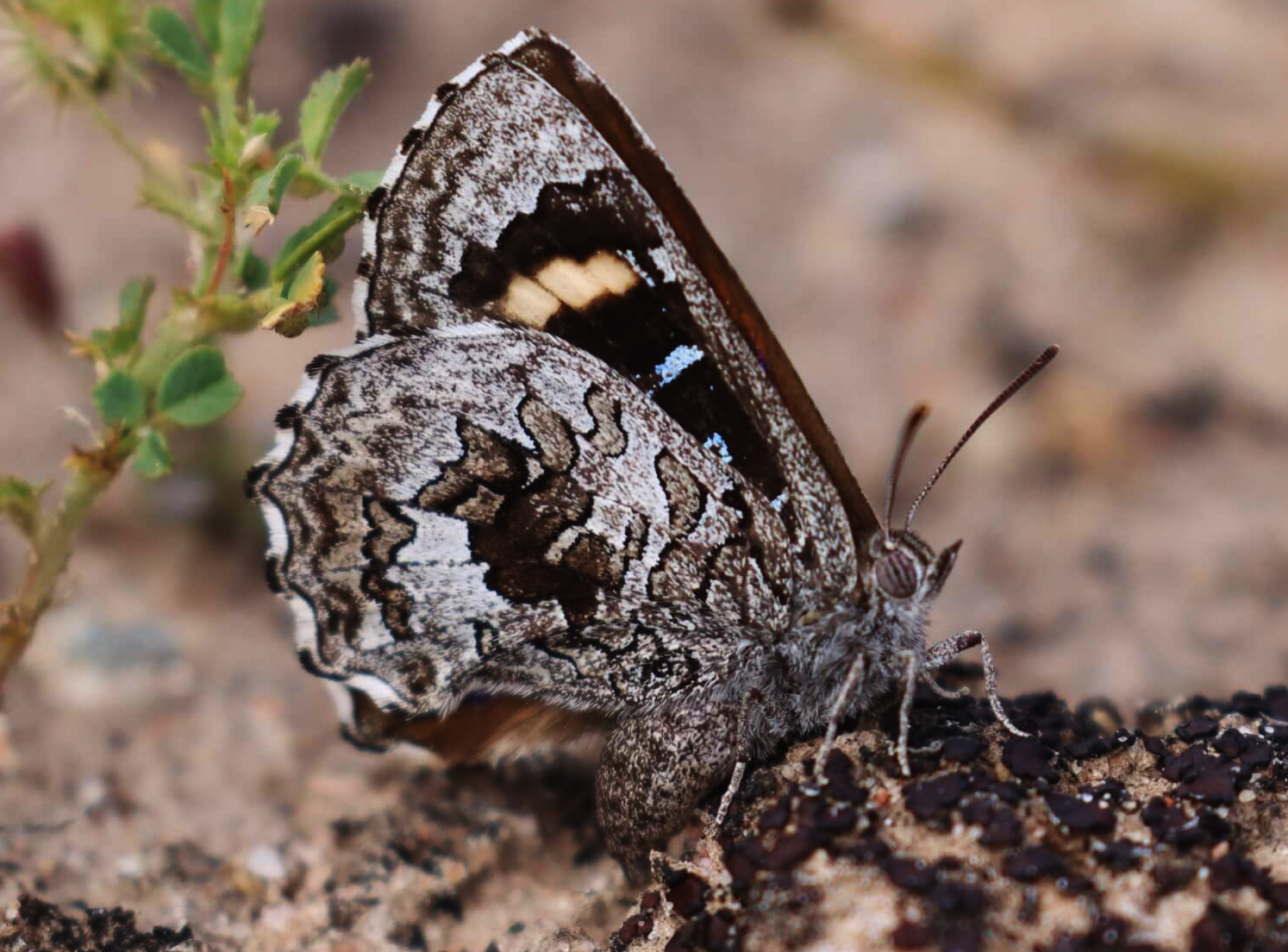 Arid Bronze Azure Butterfly.
*Mallee Conservation is restoring habitat on Raakajlim and building awareness and appreciation of the plants, animals and habitat of the Mallee in northwest Victoria. The family hosts visits to the property from field naturalists and other environmental groups, as well as scientists and interested individuals. More stories about the property can be found on the Mallee Conservation website, blog and social media.