Landholders: Peter Morison and Dr Jennifer Alden
Property: Pine Grove, Northern Victoria
Size: 100 hectares
Traditional Owners: Barapa Barapa, Yorta Yorta and Dja Dja Wurrung.
Covenanted in 2016.
Why we bought the property
I [Peter] discovered this property on a work trip when it was about to be ploughed. It was something more than the large ancient trees that drew me to it. There was a feel about the place, even looking in from the boundary.
Jen and I purchased the block in 2009, largely to prevent it from being cultivated.
Indigenous presence
We have found indigenous cooking mounds, scar trees and a possible birthing tree. Recently more stone artefacts have been found. An indigenous presence on the property is strong.
Property description
Apart from the large, hollow-filled Black Box and Red Gum trees, there are a few old Bulokes, sadly are all male trees so we have included plenty of Bulokes in our revegetation in the hope of stimulating some natural regeneration. During high rainfall years about a quarter of the property floods.
As with so many other Plains Remnants, it has a 100-year history of farming that has left it with a low-quality ground layer and almost no shrub layer.
What lives here?
The plant list has a moderate diversity, however, the bird list was mostly common farm birds plus a colony of Brown Treecreepers. Because of the poor quality understorey, Noisy Miners were quite dominant.
A disused Wedge-tailed Eagle nest survived in one large tree. This had been used by a nesting Peregrine Falcon. The Wedgies have successfully nested just over the boundary.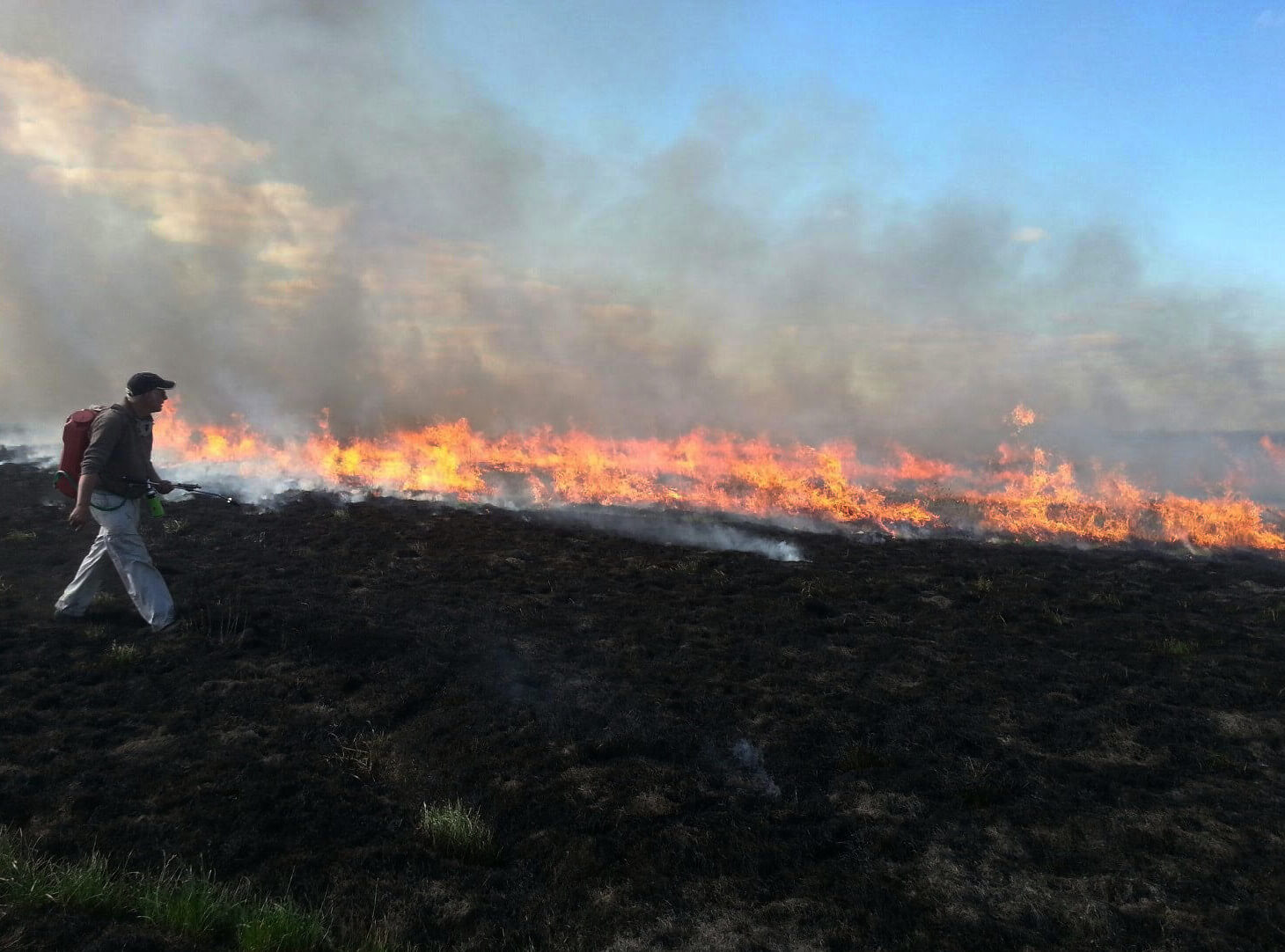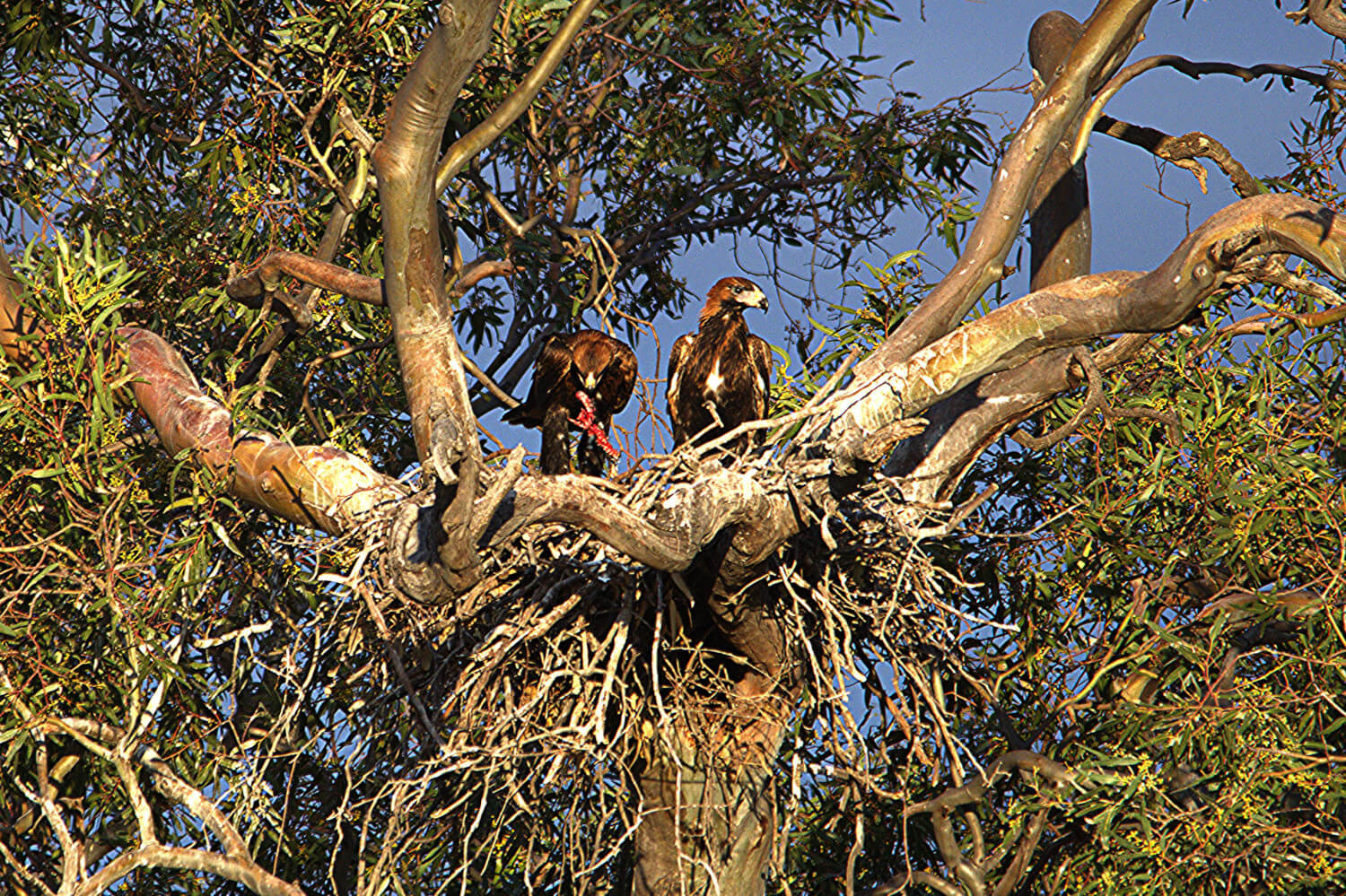 What have we done?
We undertook the first major understory plantings in 2016 with the help of a grant from Trust for Nature. We have specifically used shrubs that are good insect attractors and good for bird nesting and shelter.
Further understorey plantings have been done in 2018, 2021 and 2022. I continue to experiment with burning, grazing and chemicals to help control the biomass. These are producing some interesting results and I have learned much.
What has changed?
Since the plantings, we have seen a few little successes as the shrubs grow larger. Most importantly, the Noisy Miners have lost their dominance. Common Bronzewings have made the property their home, as have a large family of White-winged Choughs and a few Singing Honeyeaters.
This year we had three pairs of Sacred Kingfisher nesting, and for the first time, Red-capped Robins have appeared. The Brown Treecreepers and Superb Blue Wrens have also considerably expanded their range on the property. We look forward to more birds making the property their home.
Our goals
Our goals with the property are to respect the indigenous history and to re-establish some understory to bring back some woodland birds. We would dearly love to see Plains Wanderers, Emu, Curlews and Goannas strut this land again.
ABOUT THE COVENANTORS
Peter was a Land for Wildlife Officer with the Department of Sustainability and Environment for ten years, then initiator and Facilitator of Wedderburn Conservation Management Network. Peter then worked with the Department in community engagement for planned burning and has been a member of the CFA for nine years. He is currently a member of the Northern Plains CMN and the Friends of Terrick Terrick National Park and currently runs his own business in Conservation Management.
Jen has spent much of her working life in various aspects of the Health sector, from service provision and management to policy advisor roles. More recently, she was Mayor of the City of Greater Bendigo and is currently a Councillor.